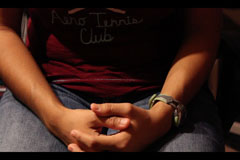 Conversation, 2013
single channel video, 3 min. colour, silent
A talk, a dialouge, an argument, and no need for words.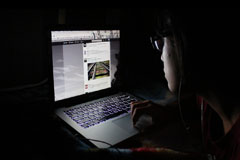 Time Spent, 2013

single channel video loop, silent
Procrastination at its worst and the ever growing bombardment of media in today's culture.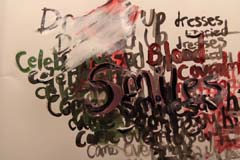 Dreamcatcher, 2013
video loop, silent. projection onto a pillow installation
A collection of text from the remnants of a dream.