Bernd Frohmann
Middlesex College
Room: MC 275G
office hours: Mondays, 2-4
Tel: ext. 88510

email instructor
Faculty of Information & Media Studies
University of Western Ontario
London, Ontario
N6A 5B7
Canada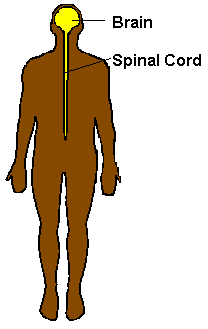 Last update: 17 November 2000
World Brain Website © Bernd Frohmann
MIT 345F: The World Brain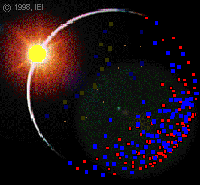 Fall 2000
Mondays, 6-9 p.m., SH 3315

Description
The World Wide Web has renewed utopian visions of the world's knowledge or intelligence as a single, organized system. But such visions, or "world brain motifs", have been an abiding feature of the history of our northern/western technoculture.
Universal schemes for the organization of, access to and retrieval of all knowledge have fired the imaginations of a wide variety of thinkers in their articulation of many different cultural ideals and social objectives.
This course investigates both the contemporary versions of these utopian schemes, and their historical origins. Among the former we find Derrick de Kerckhove's "connected intelligence" and "webness", and Pierre Lévy's "collective intelligence".
These have roots in the Paul Otlet's "universal book", H. G. Wells's vision of a "world brain" as the intelligence of a world state, and Vannevar Bush's "memex" or "mind machine".
While many of these world brain motifs are utopian, other thinkers have noted their dystopian aspects. An important theme of the course is the idea of a world brain as a C3I (command; control; communications; intelligence or information) system. We will pursue this idea through a work by Paul Edwards: The Closed World : Computers and the Politics of Discourse in Cold War America.
The course aims to show how world brain motifs articulate different visions of society and social relations.
Students will be encouraged to draw parallels between contemporary versions of such ideas and their historical predecessors.
Students will learn how to analyze the ways in which these utopian visions articulate important features of our contemporary technoculture.

Objectives
Following from the course description, the successful completion of this course will enable students to:
| | |
| --- | --- |
| | Analyze selected examples of world brain motifs in relation to their social context. |
| | Show how specific examples of world brain motifs articulate specific features of our contemporary technoculture. |
| | Explain the degree to which knowledge organization and retrieval have been central to utopian visions of technoculture from the late nineteenth century to the present day. |
| | Analyze texts for major concepts, claims, and the evidence or reasons offered in support of them. |

Important Rules & Regulations for MIT Courses
Click here for MIT Academic Information. As an MIT student, you are responsible for this information.