About Mark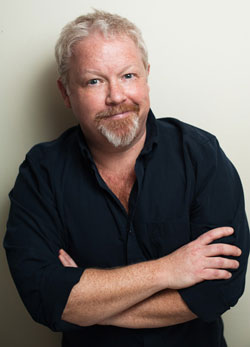 Believe it or not, Mark has been teaching this course since the year 2001! (He can't believe it.)
In class, he'll tell you all about why he thought he would only be teaching the course for five years, but he's pleased that it has been much longer. He loves interacting with students and instilling in them a love for code and design.
Other Courses and FIMS Activities
Mark teaches in MIT and Digital Communications at the undegrad level. He also teaches in two of the graduate professional programs, Library and Information Science and Media in Jouralism and Communications. He was the founding program coordinator of the latter.
His Writing Career
In addition to teaching, Mark loves writing. He concentrates on writing novels, but he's also been known to pen short fiction and plays as well. So far he's published four novels and a collection of short stories. He's also had three plays produced. You can learn more about this aspect of his career on his website. (Do not use it as an example of good web design -- it's in dire need of a redesign and upgrade!)
Feel free to ask about any of these passions!